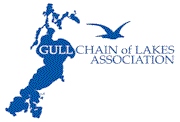 GULL CHAIN OF LAKES ASSOCIATION
COUNTIES ADDED TO SPRING BURN RESTRICTIONS AS WILDFIRE RISK INCRESES IN NORTHWESTYERN MINNESOTA

The Minnesota Department of Natural Resources has further expanded the area subject to open burning restrictions as the wildfire season deepens and expands in northwestern Minnesota.
Cass and Crow Wing Counties have been added to the list. See the full list at: https://www.dnr.state.mn.us/forestry/fire/firerating_restrictions.html
​
The DNR will not issue permits for open burning of brush or yard waste in these counties until restrictions are lifted.
"Warm and dry conditions elevate the risk of wildfires, and restricting open burning prevents a burn pile from escaping and becoming a wildfire during times of high risk," said Allissa Reynolds, DNR wildfire prevention supervisor. "These restrictions really do work – they've helped reduce wildfires by more than 30 percent over the past decade."
Reynolds encourages residents to use alternatives to burning to dispose of yard waste, such as composting, chipping, or taking brush to a collection site. For more information, visit the wildfire prevention page of the DNR website (mndnr.gov/Wildfire/Prevention).
People cause 90% of wildfires in Minnesota. If a debris fire rekindles or escapes, the person who set it is liable for any damage caused, as well as for wildfire suppression costs.
Burning restrictions will be adjusted as conditions change. For more information and daily updates on current fire risk and open burning restrictions, visit the statewide fire danger and burning restrictions page of the DNR website (mndnr.gov/BurnRestrictions).
​
​
​​WORK AT A LAKE THIS SUMMER AS A WATERCRAFT INSPECTOR IN CASS COUNTY!
​
The job is great for 55+, teachers and students.
This position runs from May until September.
Pay rate is $17-21/hour depending on experience and location. Hours are from 10-35 per week.
You tell us how much you want to work!
You must be willing to work weekend and holiday shifts. Most shifts are on Fridays, Saturdays and Sundays.
General description: Watercraft inspections are an effort to reduce the spread of aquatic invasive species (zebra mussels, milfoil, etc.). Watercraft inspectors educate the public and help to conduct inspections at public water access sites.
Duties:
Educate the public on invasive species program and issues

Inspect boats and trailers for invasive species

Conduct a verbal survey & inspection inventory

Document and record watercraft inspection activities
For complete position description and to apply, go to: www.WaterGuards.net/employment
Click here to see the program flyer
Dana Gutzmann
AIS Lake Technician
Cass County Environmental Services
PO Box 3000/303 Minnesota Avenue W.
Walker, MN 56484
(218) 547-7324
​
​
​
LAKES APPRECIATION MONTH POSTER CONTEST - GRADES K -12
North American Lake Management Society (NALMS)
​
2022 Student Poster Contest - Digital submissions due June 1st
July has been Lakes Appreciation Month for the past 24 years; to celebrate, we are inviting elementary, middle, and high school students to submit posters reflecting on how important lakes are to all of us. Submitted artwork will be a big part of NALMS' celebrations through July across North America. Show us your love for lakes by sending us your artwork!
​
Click here​ for more information
​
​