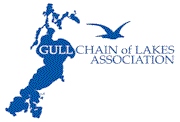 GULL CHAIN OF LAKES ASSOCIATION
​
Crow Wing County is now hiring
seasonal watercraft inspectors.
​
Click here

t

o read the details of this job
opportunity at the Crow Wing County.

FIRST ROUND OF INTERVIEWS TO BE
HELD MARCH 14TH.

In house training date Friday, May 12th.

Love our lakes? Help prevent the spread of aquatic invasive species and share our vision of being Minnesota's favorite place. Recruiting up to 70 watercraft inspectors to work May through September at various boat landings in Crow Wing County. Applications will be reviewed periodically to get our full team in place.
​
The St. Pau

l District, U.S. Army Corps of Engineers, is accepting applications for
Summer 2023 TEMPORARY Park Rangers.
​
Click here

to read the details of this job opportunity at the Gull Lake Recreation Area.
​
​
New Minnesota DNR tool provides health information for thousands of lakes



The Minnesota Department of Natural Resources has created a new online tool, called the Watershed Health Assessment Framework for Lakes (WHAF for Lakes), providing easy access to water quality and health information for thousands of Minnesota lakes. WHAF for Lakes is part of the DNR's Watershed Health Assessment Framework (mndnr.gov/whaf/about/watershed-reports.html) and is funded by the Clean Water, Land and Legacy Amendment.
"Our staff did very innovative work over the past year to create this valuable new tool," Ecological and Water Resources Division Director Katie Smith said. "WHAF for Lakes will benefit anyone who wants to know more about a particular lake's water quality and the health of the aquatic habitat and community in that lake. It will also help guide decisions about lake protection and restoration."
Users can compare a lake's health measures to other nearby lakes. Along with graphics showing lakes' relative water quality, biology, and hydrology, WHAF for Lakes includes information about basic lake characteristics and lake stewardship. Quick access to this information will help Minnesotans, local government, and water resource agencies work together on comprehensive watershed management efforts.
A lake's watershed includes all land and surface water upstream of a lake outlet that contribute water to that lake. Land uses within a watershed influence lake health. Alterations of the land, the shoreline, and nearshore vegetation affect the quality of the water and the health of the aquatic community in a particular lake.
"A healthy lake is one that is nearest to its natural state — free from pollution and with a natural shoreline that protects the bank and filters runoff — which allows it to withstand changing conditions and seasonal fluctuations," Smith said. "Healthy lakes depend on people who value these resources and invest in the protection and restoration of the water, watershed, and biology."
WHAF for Lakes can be accessed by searching for a particular watershed (arcgis.dnr.state.mn.us/ewr/whaflakes), exploring watershed health with the WHAF Map (arcgis.dnr.state.mn.us/ewr/whaf2), or using the DNR's popular LakeFinder page (mndnr.gov/lakefind).
​
Click here for the Crow Wing watershed lakes which includes the Gull Chain
When is ice safe? - MnDNR

There really is no sure answer. You can't judge the strength of ice just by its appearance, age, thickness, temperature, or whether or not the ice is covered with snow. Strength is based on all these factors -- plus the depth of water under the ice, size of the water body, water chemistry and currents, the distribution of the load on the ice, and local climatic conditions.
​
Full details on ice safety at: https://www.dnr.state.mn.us/safety/ice/index.html
Staying safe on cold water is everyone's responsibility - MnDNR (10-6-22)
​
The Minnesota Department of Natural Resources reminds anyone whose autumn plans include spending time on or around the water to keep safety in mind. While more boating-related accidents happen during the summer, boating fatalities are higher during the cold-water season.
​
For more information, including how to survive a fall into cold water, see the DNR's cold water safety page (mndnr.gov/ColdWater)
​
​​​​