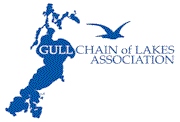 GULL CHAIN OF LAKES ASSOCIATION
BOATING SAFETY
​
2023 YOUTH BOATNG SAFETY CLASSES

We will be having three classes for youth again this sumer with 25 Attendee per class but dates are yet to be determined. Follow our website, social media, etc. for updates.
​
MINNESOTA DNR BOAT & WATER SAFETY EDUCATION
​
​
​Safety on the water is the responsibility of everyone involved. The Minnesota DNR offers education opportunities listed on the following website page: Boat and water safety education - MnDNR

Watercraft Operator's Permit - Complete the online boating safety course to receive a youth Minnesota water operator's permit (12 to 17 years old). In addition, this course may be required for youth and adults who plan on boating in Canada.
​
​
​
WATER SPORTS INDUSTRY ASSOC. (WSIA) PROPER BOAT USAGE GUIDELINES
The Water Sports Industry Association is dedicated to the proper use of all water sports boating, especially wake board boats. They have allowed us to link to their website and feature videos and other water sports safety information.
​
With boating safety being more important than ever, driver's etiquette is of equal importance, so we can continue to enjoy our activities long into the future. Learn how to drive respectfully, so we can all enjoy our waterways without having issues. WSIA cannot stress the importance of this enough. Thank you for helping us spread the word.

WSIA Captain's Etiquette Video: http://www.wsia.net/wsia-captains-etiquette-video/
​